Often, sixth graders tell me "I was absent" when I ask for an assignment. Many students think that being absent excuses them from the assignment. Absences do not excuse a student from any assignment except some labs. Work must be made up and turned in the same number of days the student was absent. This is very important to remind your sixth grader. Students are still strongly encouraged to check in with me to make sure the assignments are all listed and clear. Parents, if your child is going to miss more than one day, it is strongly recommended that you encourage your child to contact me or another student about assignments, especially if your child is feeling well enough to do some work. Additionally, it is expected that students come meet with me

briefly​

after returning to school to touch base. Absences can result in quite a build up of work that needs to be completed. Students, it is your responsibility to make up all the work within the given time period, including making up any tests or quizzes. Thank you!
Powered by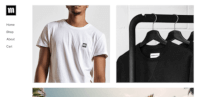 Create your own unique website with customizable templates.